ZION NATIONAL PARK RESORTS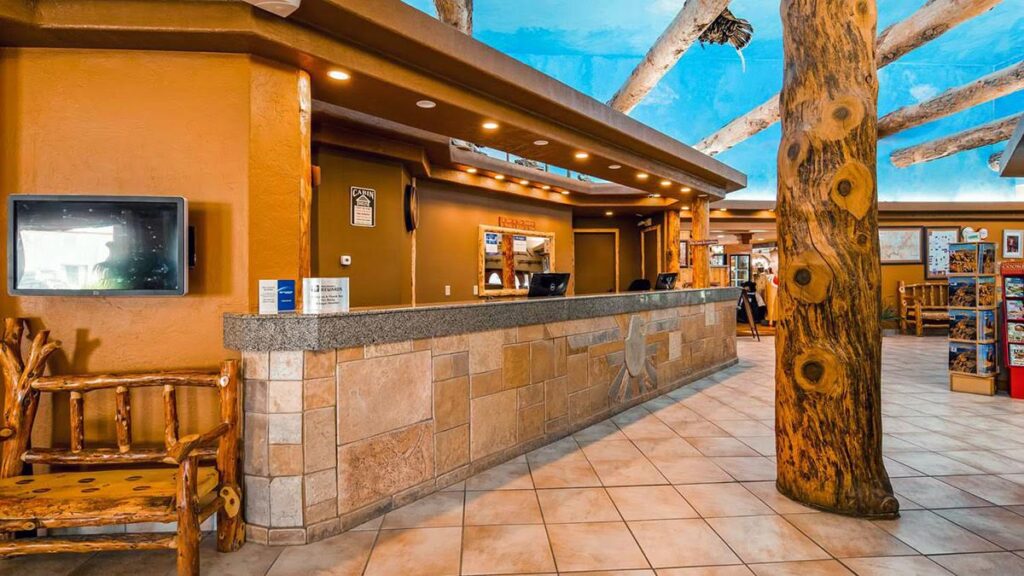 Thunderbird Resort
4530 State St, Mt Carmel Junction, UT 84755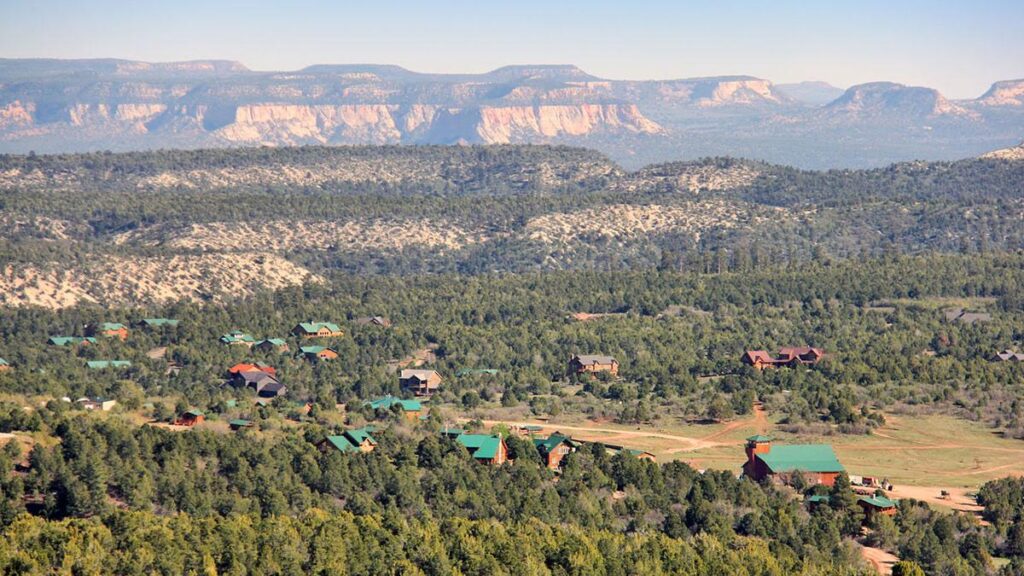 Zion Ponderosa Ranch
Twin Knolls Rd, Orderville, UT 84758
Planning a trip anywhere is exciting, but there are few destinations on Earth that compare to the awe-inspiring beauty and once-in-a-lifetime adventures you can have at Zion National Park. From hiking and canyoneering through the vast canyons and landscape of Zion to Jeep tours and horseback riding to make your way through the scenic terrain, there's no shortage of activities to fill your time visiting the park. With figuring out what to do while you're there out of the way, the only question left to answer is where to stay near Zion National Park while you're on your visit. There are several options if you're looking for places to stay near Zion National Park. You could stay at a hotel or rent an Airbnb for your visit, but to truly take advantage of the experience of a trip to southern Utah, there's no better place to stay than one of the several Zion National Park resorts in the East Zion area. 
Thunderbird Resort, Zion Mountain Ranch Resort, and Zion Ponderosa Ranch Resort are some of the best places to stay in Zion National Park to make sure you can focus on the myriad of activities that will turn into memories that last a lifetime. Not only do these resorts give you a great place to access Zion National Park, they also allow you easy access to Bryce Canyon National Park, The Grand Staircase, the north rim of The Grand Canyon, and many other great area attractions. All of these resorts offer unforgettable experiences, facilities, and amenities that blow other lodging options out of the water and make your decision of where to stay in Zion National Park that much easier.
ZION NATIONAL PARK RESORTS' LODGING OPTIONS
These Zion National Park resorts offer a multitude of lodging options to make sure you get the most out of your vacation. Whether you love the outdoors and are looking for a way to become one with nature while you fall asleep under the stars or you're simply trying to experience the sights and sounds of Zion National Park without giving up the comforts and amenities of home you've become accustomed to or if you're somewhere in between, these resorts have something for everyone. Here are some of the lodging options you can expect to find at these resorts:
MAKE UNFORGETTABLE MEMORIES AT A ZION NATIONAL PARK RESORT
With endless opportunities for fun and memorable adventures for the whole family, there truly is no better way to experience everything Zion has to offer than with a stay at a Zion National Park resort. The extensive list of lodging options and nearly infinite amount of activities you can partake in on your visit means that you can have the perfect vacation no matter who you're traveling with.
If you have any questions about these resorts, the activities you can take part in while you're visiting the park, or anything else Zion National Park related, contact us today for more information and we'll be happy to help you in any way we can.