Bryce Canyon National Park
---
---
---
---
---
BRYCE CANYON OFFERS MANY EXPERIENCES FOR THE OUTDOOR ADVENTUROUS TRAVELERS.
Location:
Central Southern Utah
Elevation:
Approx. 7,000 to 9,000
HISTORy
The area surrounding Bryce Canyon was settled by pioneers in the 1850's. Bryce Canyon National Park is named for Ebenezer Bryce, a man who settled in the valley east of the canyon. The story is told that one day he lost some of his cattle and he found that they had wandered up into a limestone amphitheater, and his comment was "It's one hell of a place to lose a cow." Bryce Canyon was designated a national monument in 1923 and then officially became a national park in 1928.
GEOLOGY
Bryce Canyon National Park is actually a series of multi-hued rock amphitheaters that are situated along the edge of the Pangsaugunt Plateau, and each amphitheater is a magnificent gathering of large towers of stone referred to as Hoodoos. These distinctive geologic structures are formed by the effects of freezing water within the stone and by flowing water erosion.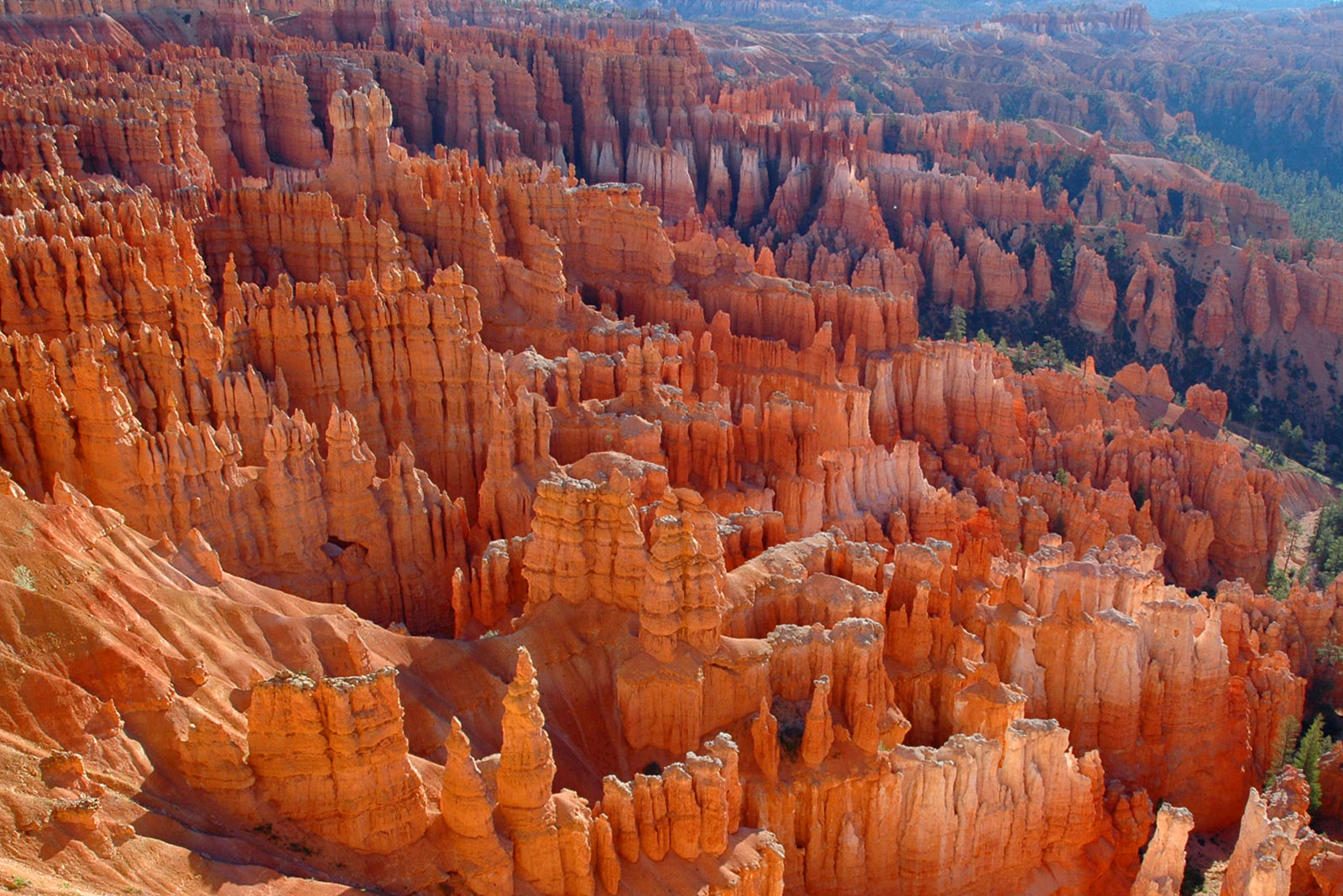 PARK TRAILS
Back-country hiking trails abound through the forested plateau and down amongst the Bryce Canyon hoodoos. Remember that you are starting hikes down among the hoodoos from elevations that range between 8,000' and 9,000'. Marked and maintained trails for walking or hiking.
Rim Trail (2-4 hours along the main amphitheater rim).
Queens Garden / Navajo Loop (2-3 hours, from Sunrise and/or Sunset Point).
Mossy Cave (Accessed from Scenic Byway 12. Northwest of Tropic, one hour hike).
Bristlecone Loop - (one hour hike at Rainbow Point).
Tower Bridge (2-3 hours, north of Sunrise Point.
Fairyland Loop (4-5 hours, Fairyland Point).
Peekaboo Loop (3-4 hours, Bryce Point).
Bryce Highlight Video
PHOTOGRAPHY
Photographers will enjoy the endless array of towers and vistas, and the majestic sunsets, breathtaking sunrises, and the vast clear night skies. Bryce Canyon is designated an International Dark Sky destination.
Planning Your Trip to Bryce
Lodging: Hotels, Motels, Cabins, Cabins, Campgrounds can be found in the Bryce Canyon region.
Dining: There are several restaurant options in the Bryce Canyon area.
Fees and Permit information can be found on the park website.
How to Beat the Crowds:Peak season is May-September, anytime from late October to early April, or in the early morning or later evenings.
Pets:

Are only permitted on paved surfaces in the park; this includes: Campgrounds, parking lots, paved roads and viewpoint areas (all viewpoints except Piracy Point) and are allowed between Sunset Point and Sunrise Point
Pets are not permitted on trails and unpaved viewpoints or in public buildings. These regulations also apply to pets that are carried.
Bryce Location & Directions
Driving: Bryce hosts a breathtaking scenic drive along the rim of the Paunsaugunt Plateau, with stopping points to overlook the canyon's dramatic formations. The road through the park winds approximately 20 miles to the southern end of the park, with 13 viewpoints over the amphitheaters.
Nearest airports to Bryce
Trying to decide which airport you should fly into to visit Bryce National Park? Here are five options:
BRYCE CANYON AIRPORT: Right there in the heart of Bryce Canyon area.
CEDAR CITY REGIONAL AIRPORT: Flights from Salt Lake City are available. One and a half hour drive to the park.
ST. GEORGE REGIONAL AIRPORT: Two-hour drive to the park.
MCCARRAN INTERNATIONAL AIRPORT in Las Vegas: The nearest major airport with direct flights from many foreign and domestic destinations. Four-hour drive to the park.
SALT LAKE CITY INTERNATIONAL AIRPORT: Major airport with direct flights from many foreign and domestic destinations. Four-hour drive to the park.
Nearby Guided activities
Horseback Riding in Bryce Canyon is an option to explore the hoodoos by horseback between the months of April – October (weather permitting).
Helicopter tours, ATV tours, and other guided experiences are also available.
Nearby Attractions
Red Canyon
Along Scenic Byway 12, just east of the junction with Highway 89 (2 miles) is Red Canyon which offers a small sampling of the limestone hoodoos that are found in Bryce Canyon National Park.
Kodachrome Basin State Park
Just 90 minute drive from East Zion, Kodachrome Basin State Park offers 67 sedimentary chimney rocks, ranging from six feet to 170 feet in height. Some researchers speculate that the area was once similar to the geyser activity of Yellowstone National Park. When the geysers ceased to function the geyser holes were filled with sediment that ultimately was more dense and harder than the surrounding soils and rock. Eventually the surrounding terrain was eroded away leaving the hardened sediment that had filled the geyser holes.
Nearby Guided Activities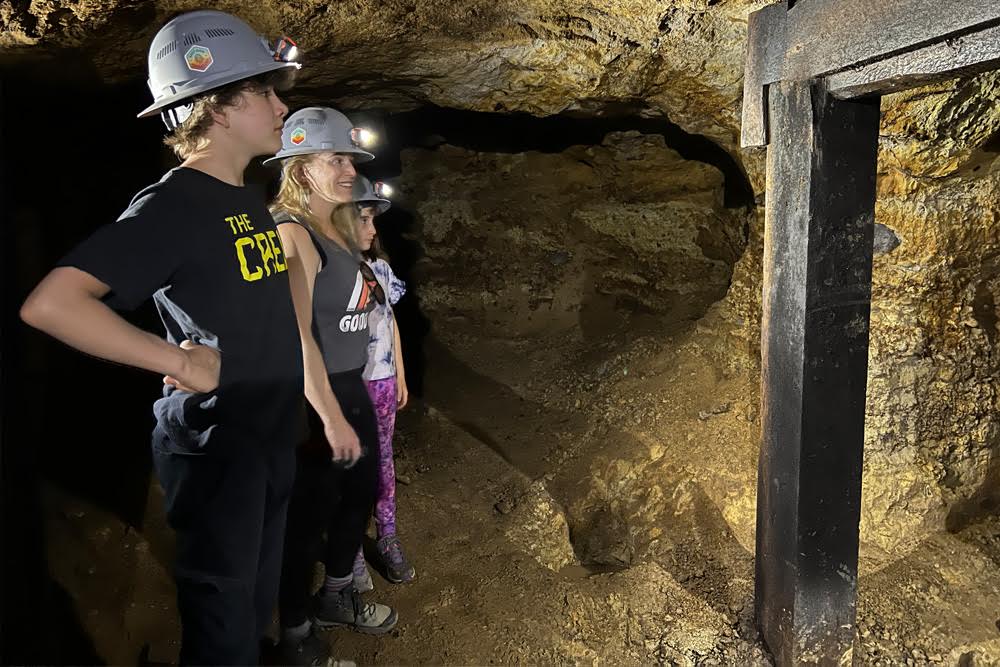 Abandoned Mine Hike
15 East State Street, Orderville, Utah, 84758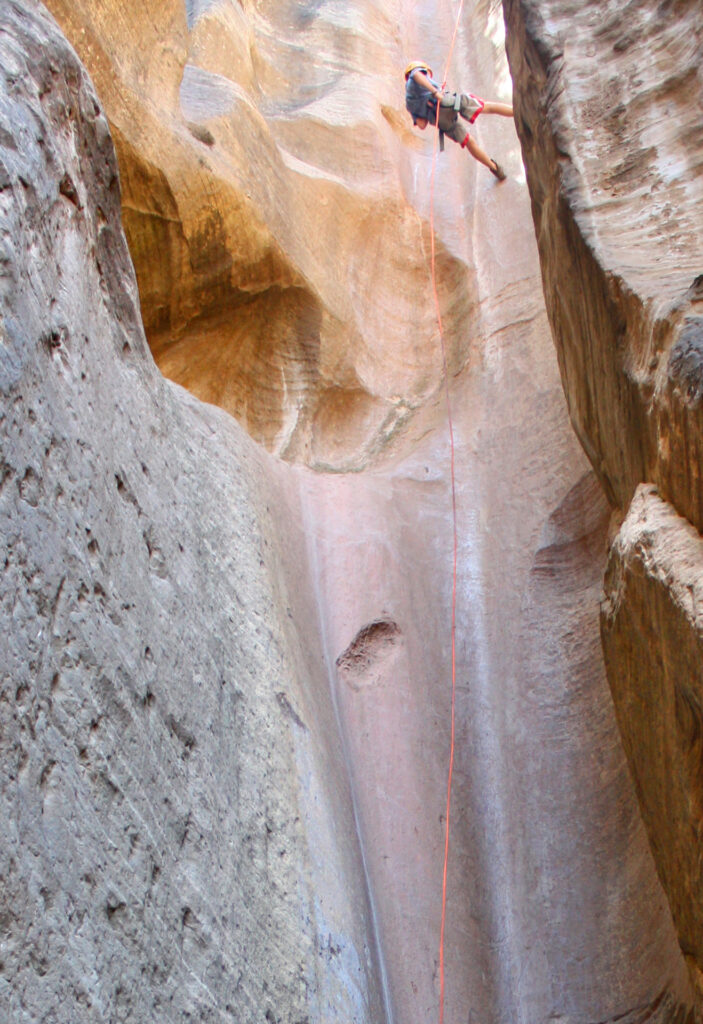 All Tours – East Zion Adventures
15 East State Street, Orderville, Utah, 84758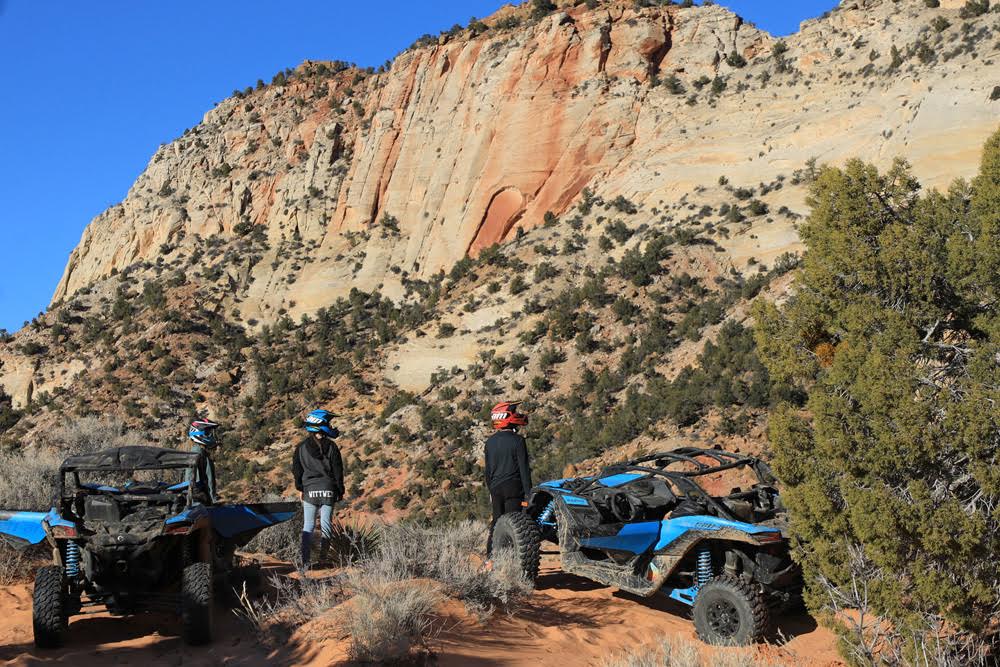 Guided UTV Adventures
15 East State Street, Orderville, Utah, 84758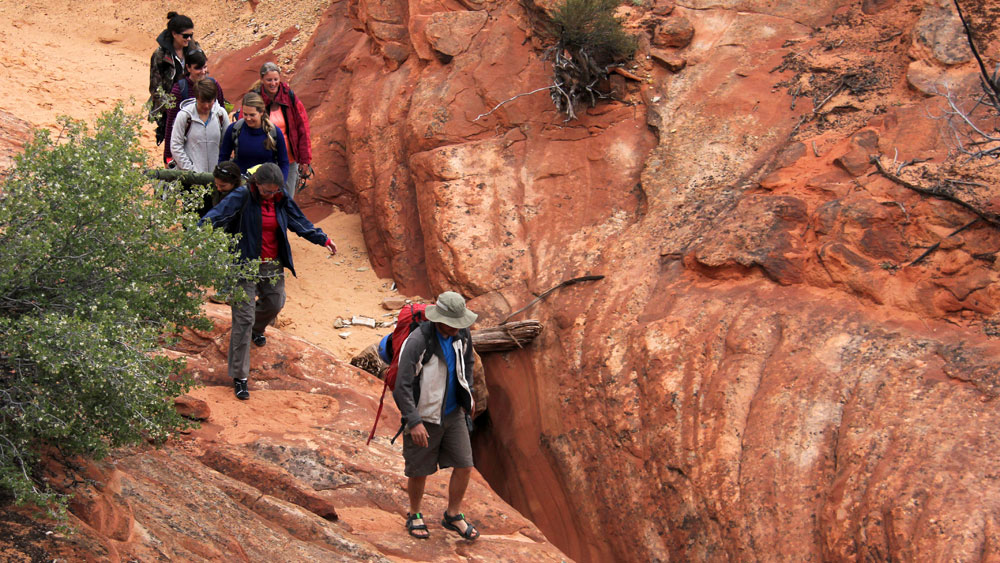 Hiking – Guided
15 East State Street, Orderville, Utah, 84758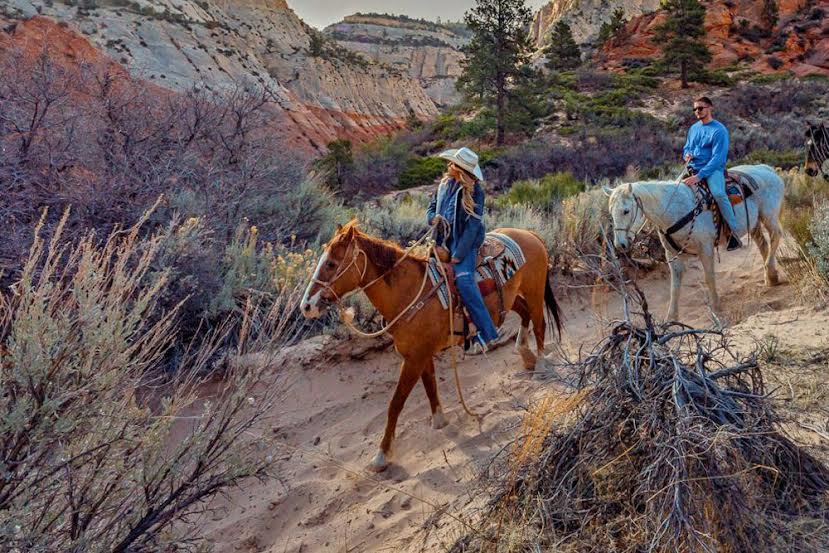 Horseback Riding
15 East State Street, Orderville, Utah, 84758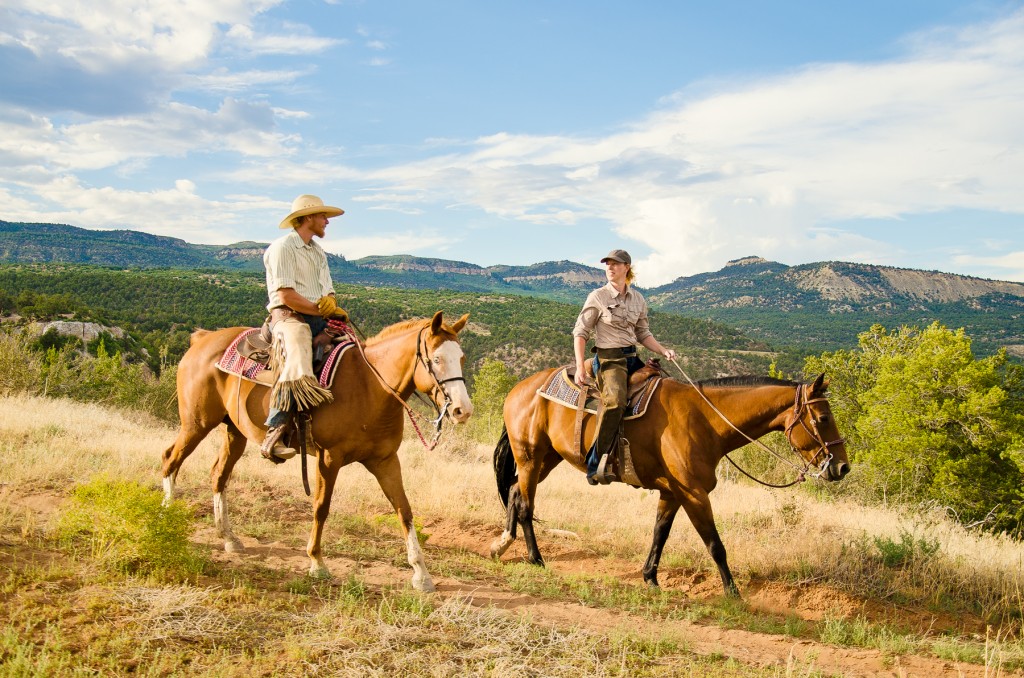 Horseback Riding – Zion Mountain Ranch
9065 West Highway 9 Mount Carmel, Utah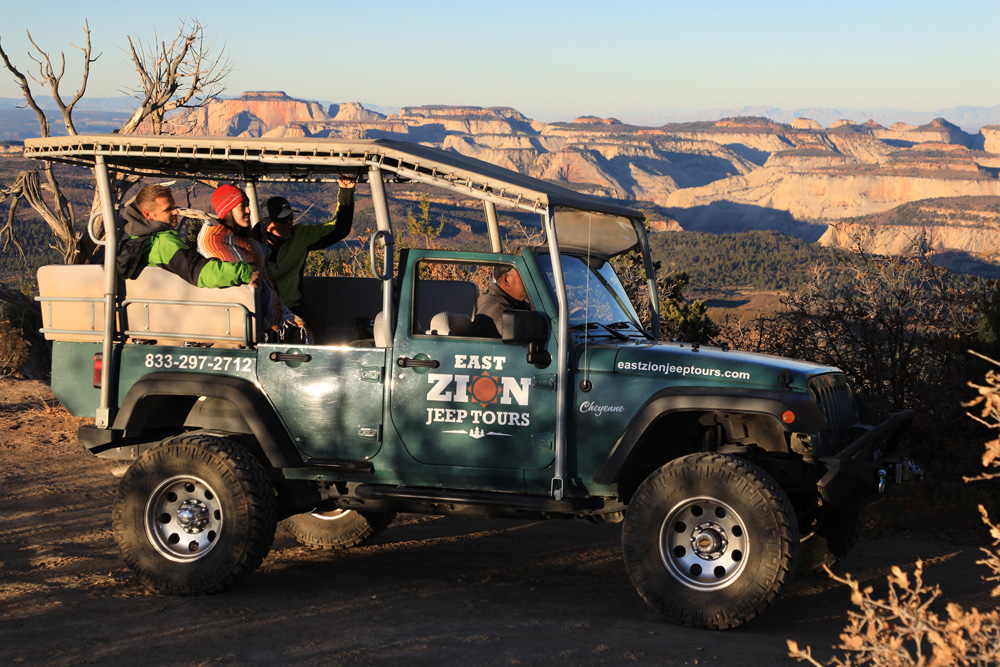 Jeep Tours
15 East State Street, Orderville, Utah, 84758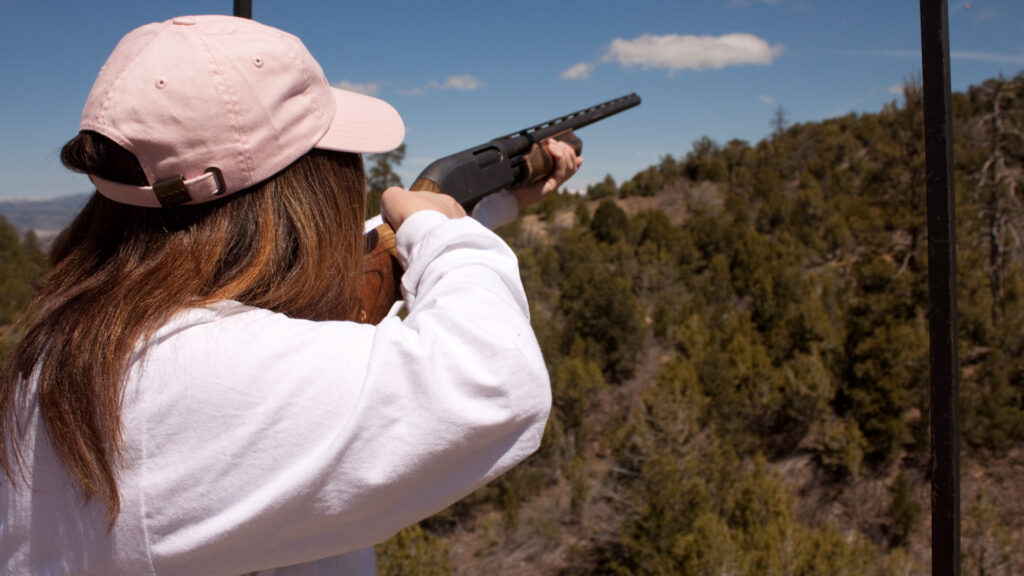 S.W.A.T. Shooting – East Zion Adventures
15 East State Street, Orderville, Utah, 84758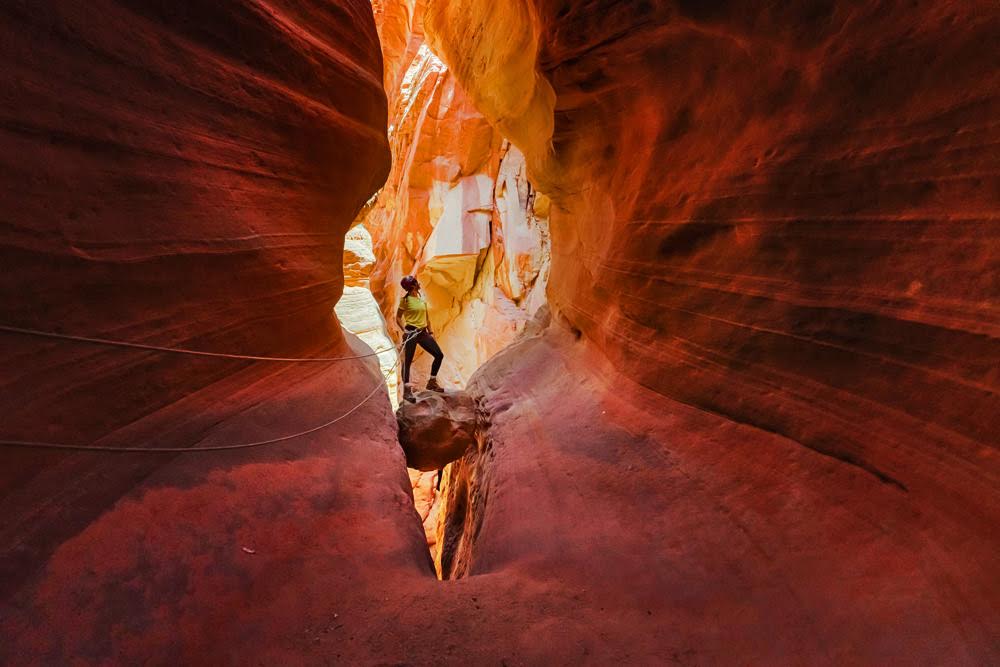 Slot Canyon Tours
15 East State Street, Orderville, Utah, 84758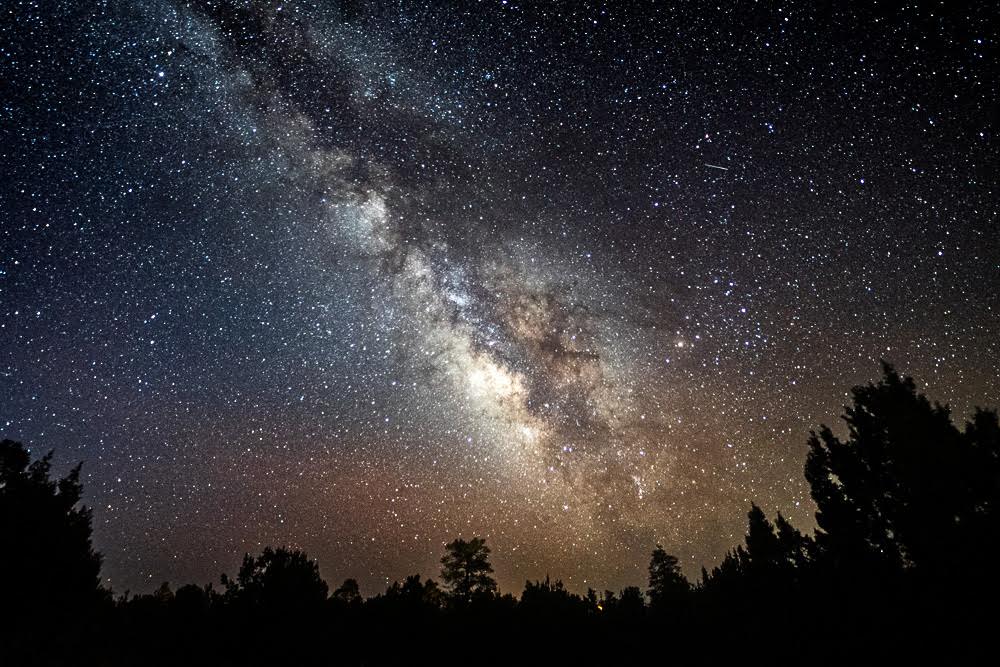 Stargazing Guided Tour
15 East State Street, Orderville, Utah, 84758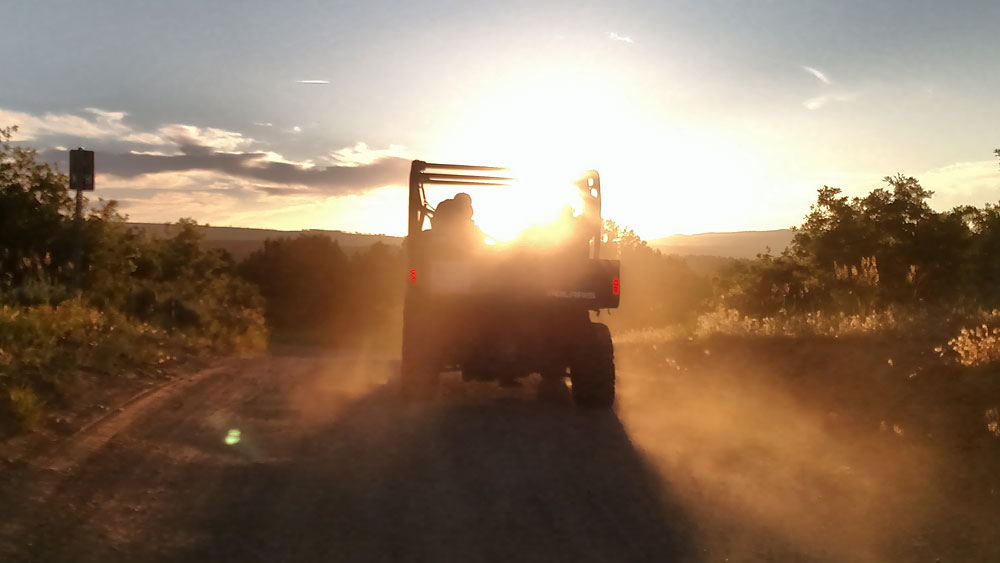 UTV Tours – Guided
15 East State Street, Orderville, Utah, 84758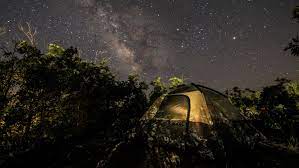 Dining
Lodging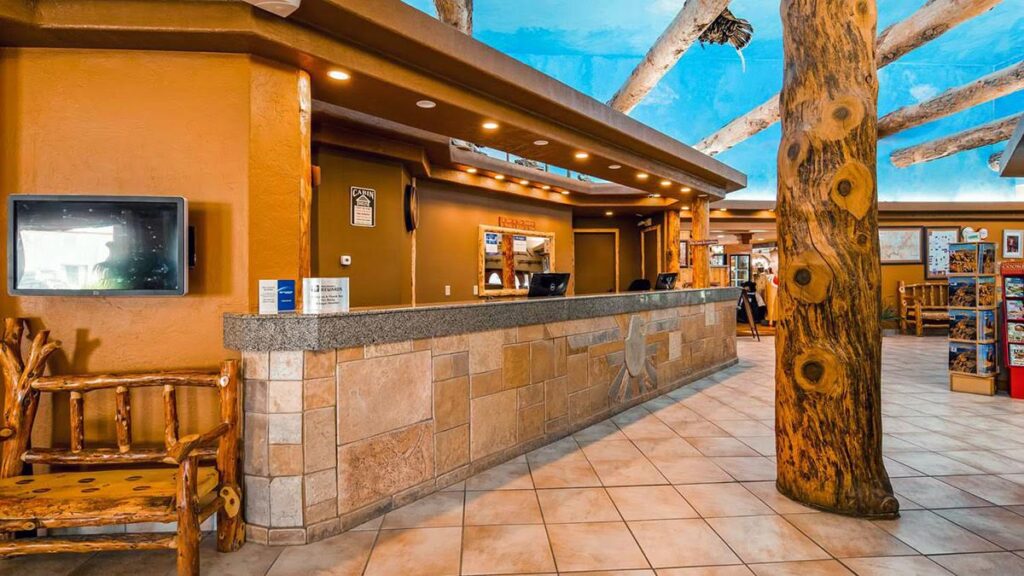 Thunderbird Resort
4530 State St, Mt Carmel Junction, UT 84755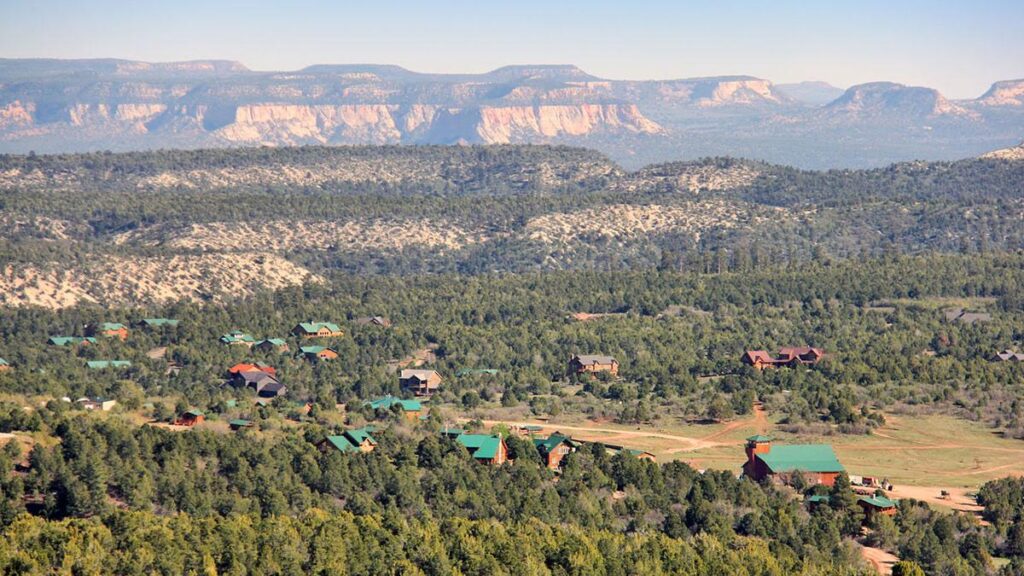 Zion Ponderosa Ranch
Twin Knolls Rd, Orderville, UT 84758
Plan your east zion trip
Links to Area Attractions: